Become a Keyword Expert
---

One of the first things you hear about when creating an online business is that your website MUST have great SEO (Search Engine Optimization).
WHY?  Because you want your website to be found by search engines and your site address to spit out when a query is made to a major search engine like Google, Yahoo or Bing.
The GOAL of your SEO is to have your website address to show up on the FIRST page of a search engine result page or list (SERP) when internet users put in certain search words in the major search engines.
Websites that are shown on the first page of a search engine results page are the most frequently selected to be viewed and read.  FIRST PAGE RANKING means more TRAFFIC to your website and that means MORE SUCCESS, MORE VISITORS to your site and MORE MONEY FOR YOU.
As an online business marketer, you hear and read about the importance of KEYWORDS all the time.  Keywords, keyword research, keyword tools – its a noisy mantra in your ears.  And it should be because keywords are the FIRST things you should learn about when you begin to optimize your blog or website for SEO (Search Engine Optimization).
In fact, unless you become a keyword expert, you will NOT succeed in your online efforts.  That is a definitive truth, you will not achieve the traffic you want for your blog or website without mastering keyword research and use.
How to Learn About Keyword Research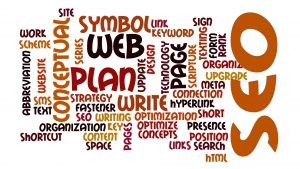 To become a keyword expert, you need to find out all you can about keywords and master the techniques of researching and using keywords in the content of your blog or website.  So you need to go back to school and become a "student of Keyword Research and Use".
The nice thing is there are lots of online articles and tutorials available that are free and some that may cost you.  But the benefits of mastering keyword research and use are well worth some expenditure if necessary.
For myself, I've been studying keywords as part of my training at the online Wealthy Affiliate (WA) University.  I'm receiving the best state-of-the-art training as part of my WA membership.  I've shared links to some of the great training available at WA and links to training outside WA below too.
Keyword training resources within Wealthy Affiliate University:
Resources outside Wealthy Affiliates:
Youtube Videos
Books
| | |
| --- | --- |
| | |
| SEO Keyword Strategy: How to Select Keywords for your Search Engine Optimization Campaign (Volume 1) | 7 Figure Marketing Blueprint – Module 4: Keyword Research |
Comments
I love to get comments and answer your questions.  Please leave yours below.  Also, if you have enjoyed reading this article and think others might also, please share with your friends and on your social media.  Thank you for visiting my website – Shirley
NOTE:  This post includes affiliate links, which, if clicked on and a product purchased, I get a small commission (with no increase in cost to you).