Ways to Avoid Loneliness When Working From Home
---
Some people, including myself, want to work from home always; but  with the COVID19 pandemic, more and more people find themselves at home working whether they want to or not.
While working from home has a lot of upsides, it also has a few challenges. One is social isolation and loneliness. If you are used to having people to meet with and talk to every day working at home in isolation can bring on some depression for sure.
Here are just a few ways you can overcome that.
So, Get out
Working from home is really more of a figure of speech rather than a literal description of where you are going to work (unless you are reading this during the Corona virus outbreak!) because actually when you are self-employed or working at home, you can often work anywhere.
Why not then go and work in a cafe in town?  But this time, park outside, access the internet on your notebook and work right there if you can.  Or maybe there is an outdoor bench or picnic table you can sit at to work.  Bring your own blanket and sit on the grass with your thermos of coffee or juice or whatever tastes good to you.  You can see vehicles, people and still work – maintaining your social distance.  Bring your own small foldable table and chair for comfort and make sure your notebook or tablet is charged well.
You can even carry on conversations from a safe distance if you like.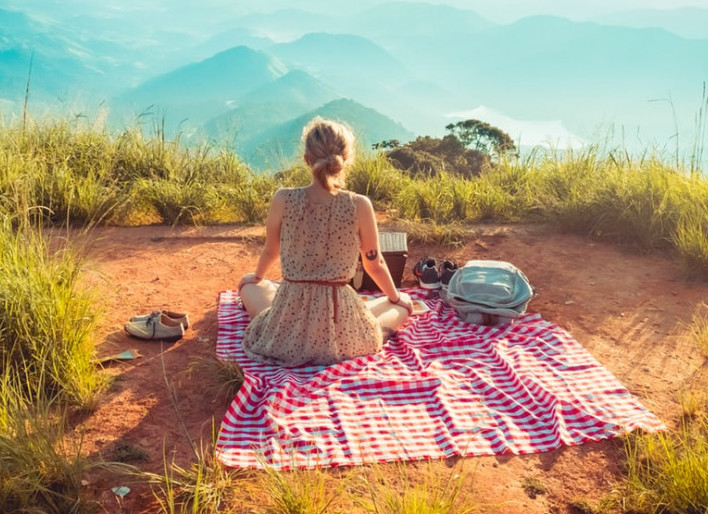 But if you can't leave your home, then try working on your deck, balcony or padio and listen to the many bird calls and sounds you miss working in an office.
Meet Up With Others while still distancing
You can even set up a time to meet up with friends but keep your social distance.  Try going to the same place and sitting there and your friends find a spot near you but not too near.  You can converse from a distance or even call your friend and talk safely but in full site of each other.  This can give you a reason to get up, dressed, fix your hair and be pretty for your meetup.  When the COVID19 quarantine is over, meetup with your friends when they are on lunch break from their regular jobs.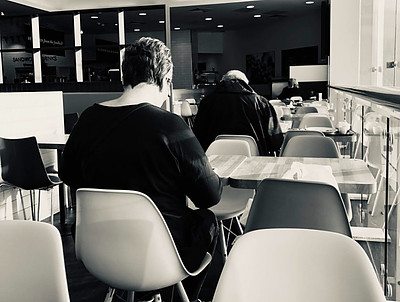 lf you have got the time, and you can even do things like design work while you chat outside the office.  And in fact, this will be a lot more sociable than most people are in the office anyway. Apart from anything else you can be chatting to people who are actually your real friends rather than just work colleagues.
Network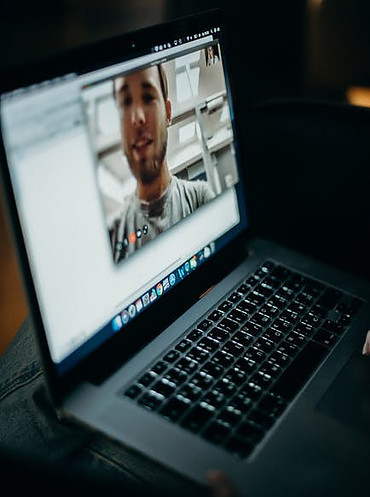 Networking and interacting with others in your industry is very good for your career and a great way to promote your business and make contacts. At the same time, it can make your business less unsociable, so try attending online networking events, working face to face using apps like (FaceTime or Skype) with designers and marketers, and responding to your fan email rather than locking yourself away.  This can be good for your work and even better for your mental health.
You can set up weekly or bi-weekly online meetings with your friends who also are working from home.
Here are some of the different online meeting apps/sites:
Relieving Boredom
Go on a solo date (with yourself)
When you go on a date with yourself, you're sure to go somewhere you actually like and you don't have to wait around for others to decide. At least it will get you out of the house.
Quarantined?  Order to go and park outside, take it to a park or where there is a picnic table or a bench. Or bring your own table and chair.
Watch a movie with a friend (over the phone)
Call a good friend and both of you pick a Netflix movie to watch (make sure both of you agree to the movie).  Get ready to watch it together (but apart).  Get your couch or chair ready, have your popcorn or snack finished, call your friend and both of you begin the movie at the same time.  Have your phone ready (on speakerphone) and set it by you so you can talk to each other while you watch.
You can do many things like this with a friend over the phone (using your speaker, FaceTime or Skype if you like), such as:
Paint your fingers and toes together.
Clean the kitchen together
Draw together
Do an art project together
NOTE make sure you are not having to pay long distance charges on your phone
More things to relieve the boredom of working from home:
Redecorate your office
Set your work area up in a different room, where the view is different.
Do some different types of work from home or change your work schedule
Listen to different music while you work
Get Your Own Table and Chair
You might consider getting your own small table and foldable chair to put in your car so you can have some place to work at when away from home.
Foldable tables and chairs
Cell phone Stands
Perfect Work at Home Job
I believe I have the perfect work at home job.  I create blogs and blog sites to earn through affiliate marketing.
I've learned how to do this through a terrific online training and hosting platform.  This is not a "Get Rich Quick" deal but a way to gradually learn all about affiliate marketing, building WordPress blog sites and creating content for your site visitors. The training walks you through step by step how to building an affiliate blog site and how to market it.  It usually takes several months to begin earning your first commissions, depending on how hard you work at it.
In 2014, I signed up for the FREE trial week and was so impressed with the training and platform and community that I upgraded to Premium Membership on the third day of my trial week.  I have never regretted doing so.  I now have 19 blog sites, about 10 for my affiliate products and the rest for clients that I create and run for them.  You can read my detailed review of Wealthy Affiliates HERE
Or just sign up for the FREE starter week and check it out yourself.
If you decide this is for you and you upgrade to a Premium Membership like I did, I will be your personal online mentor and give you access to my private Facebook Group just for my referrals where I help and share lots of info.  Like my "Affiliate Marketing, What Is It " ebook", my Special report on "Wealthy Affiliate Success Stories" and my "A Guide to Choosing Your Niche".
Comments
I enjoy getting questions and comments from my site visitors, you can leave yours below -Shirley
NOTE:  This post contains affiliate links, which if clicked and a product purchases, I receive a small commission.