---
The Myths of Making Money Online
Myth 1  You can make money online FAST
This one is SO WRONG!  You can certainly make money online, but it is almost never FAST.  If you are into surveys, doing them takes so much time and you are disqualified out a lot after spending time doing all the preliminary qualification questions.  You have to do A LOT OF surveys to make any money.  The same with crowdfunding tasks – they take lots of time.
If you are into blogging, It takes a while to create your site, its content, calls to action, monetization, building authority and traffic.  You need to put in months of time and know what you are doing before you can begin earning.
Then, remember many people looking to make money online already have a 9-5 job.  That makes it hard to devote the time and energy to create an online business so going is often very slow.  Also, it is hard to work a full-time job and then come home and spend time and energy on your family and still have something left over to be creative and consistent building your online job – once again this can make it take a long time before you see any $$ from your online business.
Myth 2  You can make money online EASY
Easy, certainly NOT, nothing that pays very much will be easy.  You will have to learn new skills and work consistently.  Even freelancing work writing or creating will take time and discipline to become good at it and build a reputation so you can get consistent gigs.
To blog, you will have to learn new skills on how to use blog/website building software, how to choose niches, use SEO and promote your blog site.  You will have to create LOTS OF content and good quality content that will draw traffic to your site.
Like mom used to say "nothing worthwhile will be easy".
Myth 3  You can make money online FREE
We all know that money doesn't grow on trees, it is not FREE.  Making money will take:
work
skills
knowledge
persistence
time
Ads and promotions that tell you they are free are basically trying to fool you into getting sucked into their gimmicks.  A "tell" is if they ask for your cc information even though they are supposed to be FREE.
My Advice
Just remove the thoughts of Fast, Easy and Free completely from your mind when you consider making money online.
Yes, you can make money online, but you have to say no to all the "get rich quick" scams and the promises that do not make sense.  Don't fall for those.
But you can research legitimate ways to make money online that provide REAL ways to earn – they always take time, effort and sometimes even investment.
My Top Recommendation
After years of looking online and trying various ways to make money, I found a way that:
makes sense to me
provides the right training and complete training necessary for success
doesn't involve upsells – the membership fee is reasonable and stays the same
provides me incentive to pay in advance and reduce my monthly fees
give me access to thousands of other members like myself
and access to experts who are already achieving financial success
Testimonials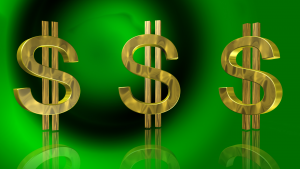 I'll share several testimonials from Wealthy Affiliate (WA) members that are in the process of reaching their dreams of online financial success.  This is just a few, there are plenty more:
These are some of the many success stories I've read as a Wealthy Affiliate member.  They are inspiring and encouraging to keep on working if you have not met your goals yet.  One of the common denominators for each success is that it took hard work and patience but eventually it paid off.  It also takes learning the proper skills and implementing them in your online business.
My Conclusion
After reading all these success stories and learning about the awesome training and benefits of Wealthy Affiliate Membership (read my Wealthy Affiliate Review), I am totally convinced that becoming a WA Premium Member is a way to make money online and successfully create my own "dream come true" of a consistent passive income.
Try it out free (you will not be asked for your cc) for 7 days and check it all out yourself. Anytime during the FREE 7 day trial, you can decide to make the one upgrade to Premium Membership.  $19 for the first month and then $49 each month after that.  You can even take advantage of paying in advance like I did and get the premium down to only $25/month or $299 a year like I did.  I can afford that $25 each month for sure.
Comments
I love to get comments and answer your questions.  Please leave yours below.  Also, if you have enjoyed reading this article and think others might also, please share with your friends and on your social media.  Thank you for visiting my website – Shirley
NOTE:  This post includes affiliate links, which, if clicked on and a product purchased, I get a small commission (with no increase in cost to you).