Autoresponders – what are they?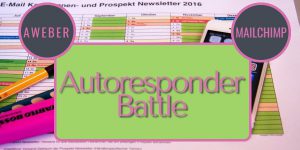 An autoresponder is a computer program designed to automatically respond to emails even in the absence of the mailbox owner. IYou may have used a type of autoresponder when you have gone on vacation and you've set up your email to send an "on vacation" response back to emails you receive while out of the office.
However, full-service autoresponder software are powerful tools for companies who use email as a primary marketing tool to reach their customers and potential customers, especially for list building and email marketing.
Using the software only requires that you carefully establish your response messages (welcome, confirmation, gift offering – maybe – and unsubscription message) to your satisfaction and set your autoresponder software to send it at a given time after receiving email subscribers from potential customers.
Autoresponders also produce reports of email campaigns for number opened, bounced, Being a useful email marketing tool, it is handy is getting to people and thanking them for business patronage.  Reports and Stats can be analized for each campaign.
Aweber and Mailchimp are two of the most used and top-ranked email autoresponders used in email marketing. Using autoresponder software, companies can collect thousands of emails for their mailing lists of subscribers which may be used for sending out regular articles, tips, special events, newsletters and more.  Companies which use autoresponders can be publishers, restaurants, musical groups, home-based businesses which produce their own products and online affiliate marketers.  Subscribers can opt-in to these mailing lists with either single or double opt-in methods – what does this mean?
Using an email subscription service that has Single opt-in (SOI) allows for an email address to be added to your mailing list without requiring the owner of that email address to confirm definitively that they knowingly and willingly opted in.
Using an email subscription service that has Double opt-in (DOI), or confirmed opt-in (COI) service, a new email address is only added to your mailing address after the email address owner clicks a confirm subscription activation or opt-in confirmation request email that's sent to them after they opt-in via a form or checkbox.  This process helps catch typos and stops spambots.
And because AutoResponders help you work faster and more efficiently, they can help you make more money as an affiliate marketer as well.  An autoresponder can truly be a very useful and POWERFUL TOOL when used properly.
When do you need an autoresponder?
If you are a blogger or an online business, you need to begin collecting emails for your "LIST" very soon in the process of building your blog site.  Your list needs to be the emails of your visitors and readers who are interested in the subject (niche) of your blog or the products of your business and want to keep up with your blogs or the products you offer, as well as other announcements you would like your potential customers to know about.
Once you have created the list of Subscriber emails from signup forms, you can 'reach out' to them by email. Your email campaign reaching their "inbox" reminds them of your blog or your products.  Over time, your LIST can become huge, with thousands and thousands of potential customers you can reach via their emails which they willingly gave to you by subscribing to your mailing list.
Aweber vs Mailchimp
Over the years, there has been quite a few autoresponder software developed like Aweber, and MailChimp, which stand out as two of the top utilized autoresponders in the world.  Other software such as iContact and Constant Contact, Mailerlite, Getresponse and more are also popular autoresponders.  With the high functionality and performance of these two top autoresponders (Aweber, and MailChimp), there has been a constant debate over which one is better and more useful. This has led to many comparisons between top autoresponder software with Aweber and MailChimp topping the list.  Let us compare what each has to offer.
Pricing
Aweber Pricing
Aweber's pricing is easy to understand and you basically pick the number of subscribers you expect.  Aweber has no Fee plan but does have a 30-day trial which is fully functional.
$19/month for a list containing up to 500 subscribers
$29/month for a list containing 501 to 2,500 subscribers
$49/month for a list containing 2,501 to 5,000 subscribers
$69/month for a list containing 5,001 to 10,000 subscribers
$149/month for a list containing 10,001 to 25,000 subscribers: $149 per month
For a list containing over 25,000 subscribers, you will need to call Aweber for a quotation
MailChimp Pricing
Mailchimp's pricing is a little more complicated – with three tiers of plans available, each with multiple pricing sub-tiers, which all depend on list size:
"Starting up" (a free plan)

subscriber count – the free plan limits the number of subscribers to 2000
not all functions are included
send limits – you can only send up to 12,000 emails per month on the free plan
no Support for the free plan
no advanced testing on the free plan

"Growing Business"

0 to 500 subscribers: $10 per month
501 to 1000 subscribers: $15 per month
1001 to 1500 subscribers: $20 per month

"Pro Marketer"

on top of the standard 'Growing Business' costs referred to above, you have to pay $199 per month.
support is included
advanced segmentation is included
most advanced reporting is available with this plan
more split testing options (more on these below), access to additional API related functionality and other advanced features
Overall, the MailChimp FREE plan can be very appealing to startup marketers with less money.  But the features in Aweber's Pro plan are very nice too.
Pricing Chart
| | | |
| --- | --- | --- |
| Free Trial | AWEBER | MAILCHIMP |

Free Trials

✓ (30 DAYS)

then $19/mo for up to 500 subscribers

✓ (FREE PLAN)

Refund Policy

✓

none
Each Month, Send Unlimited Emails to 500- 2,500 Subscribers
$29
$30
Each Month, Send Unlimited Emails to 2,500-5,000 Subscribers
$49
$50
Each Month, Send Unlimited Emails to 5,001-10,000 Subscribers
$69
$75
| | | |
| --- | --- | --- |
| Each Month, Send Unlimited Emails to 10,001-25,000 Subscribers | $149 | $75 |
Automation
In automation, emails are sent to your mailing list in a predefined sequence.  User behavior determines which emails are sent next based on criteria such as subscriptions, un-subscriptions, opens, clicks, purchases abandoned purchases, etc.  One of these criteria will trigger the sending of an automated email.
Mailchimp
MailChimp's has a very nice marketing automation feature which makes sure your emails get to the right people at the right time. You can target customers based on behavior, preferences and previous sales.  You may also trigger a series of emails with a single API request and use its built-in segmentation to build custom rules.
MailChimp Its email automation is very limited and is not sufficient especially for larger email lists or businesses.
Aweber
Aweber's automation uses its drag-and-drop campaign editor. You can tag subscribers and trigger campaigns based on the links they click and the emails they open. Aweber allows for personalized welcome emails, educational courses, lead nurturing campaigns and more!
AWeber's email automation feature is more robust compared to MailChimp's.
Templates
Aweber and Mailchimp provide a nice range of templates to choose form:
MailChimp
Mailchimp's offers 90 templates.
Aweber
Aweber's 700 templates vastly exceed MailChimps.
With Aweber and Mailchimp both, you are allowed tweaking the templates and/or coding your own.
Note:  Both Aweber and Mailchimps templates are all responsive now so they are great for different mobile devices.
Sign up Forms
MailChimp
MailChimp gives you much more freedom in designing your signup forms, especially the popup forms, while Aweber wants you to use one of their pre-done forms unless you want to do a lot of time-consuming tweaking yourself.
Aweber
Aweber allows you to create signup forms that can be embedded or added to your website by just copy and pasting.  And if you have an existing email list to move, you can import existing email lists directly to AWeber in just a few clicks and best of all, your email subscribers do not need to opt-in again.
MailChimp allows for you to have only one signup form per list, whereas with Aweber, you can have as many forms as you want per subscriber list and you can track the performance of each one separately.
But with Mailchimp, all signup form code is the same for a given list as is the CSS and so you can't test different form designs to see which works better.
Features Chart
| | | |
| --- | --- | --- |
| Features | Aweber | MailChimp |
| Automation, Tagging, and Segmenting | ✓ | ✓ |
| Stock Photos and HTML Templates | ✓ | ✓ |
| Sign Up Forms and Integrations | ✓ | ✓ |
| Autoresponder Follow Ups | ✓ | ✓ |
| Educational Resources | ✓ | ✓ |
| Analytics and Tracking | ✓ | ✓ |
| Email Newsletters | ✓ | ✓ |
| Drag & Drop Editor | ✓ | ✓ |
| Image Hosting | ✓ | ✓ |
| Mobile App | ✓ | ✓ |

Automation, Tagging, and Segmenting

✓

✓

Stock Photos and HTML Templates

✓

✓

Sign Up Forms and Integrations

✓

✓

Autoresponder Follow Ups

✓

✓

Educational Resources

✓

✓

Analytics and Tracking

✓

✓

Email Newsletters

✓

✓

Drag & Drop Editor

✓

✓

Image Hosting

✓

✓

Mobile App

✓

✓
Campaigns
MailChimp offers a Regular email campaign or a plain-text alternative. The plain-text campaign doesn't allow pictures or formatting. The A/B testing campaign lets you test up to three different variables in a campaign to test which type of messaging has the most effective results.  But MailChimp's Pro plan users can test up to eight variables.
Images
Both Aweber and MailChimp will host images for your HTML email campaigns.  Aweber has a free stock image library.
Stats/Tracking
Keeping tabs on your subscriber growth and decline can help you see what's working and identify key trends. It allows you to pivot and optimize your content strategy.
Both Aweber and MailChimp allow for email tracking.  Aweber has now caught up with MailChimp in providing for tracking email, opens, bounces,
AWeber now has a Stats app, you can see and check the total number of active subscribers on all of your lists at-a-glance, as well as the change in growth from the previous day
MailChimp allows you to review your individual campaign reports after every email you send and monitor your audience growth, campaign engagement, and e-commerce performance directly from your account dashboard.
Support Chart
MailChimp does not offer support for its free accounts, but you do have its help and knowledgebase you can refer to.  it also.  Live Chat and phone support is not available.
Aweber offers both online Live Chat support and phone support for its accounts.
| | | |
| --- | --- | --- |
| | Aweber | Mailchimp |
| Migration and List Import Assist | yes | no |
| Email support | yes | yes |
| Phone support | yes | no |
| Live Chat support | yes | no |
Here's a cool video talking about Mailchimp vs Aweber
Affiliate Link Issues
Here's the killer for MailChimp if you are an affiliate marketer.  MailChimp doesn't allow affiliate links in its emails. If if you are careful and email only links to pages and post on your site, you might get your account put on hold for just using blacklisted words like "make money online" and "affiliate marketing".
Aweber has no problem with Affiliate Links you its emails.
Conclusion
MailChimp's free account is very appealing but its bad attitude about mailing affiliate links is the deal breaker for me.
However, if you can be very careful using MailChimp with your niche websites and do not place ANY affiliate links in the emails, you might try MailChimp.
Otherwise, Aweber is the one to use for affiliate marketing.  That's why I have decided to use Aweber.
Comments
I love to get comments and answer your questions.  Please leave yours below.  Also, if you have enjoyed reading this article and think others might also, please share with your friends and on your social media.  Thank you for visiting my website – Shirley
NOTE:  This post includes affiliate links, which, if clicked on and a product purchased, I get a small commission (with no increase in cost to you).