Make Money in Retirement and Loving It!
---
Retirement is to be enjoyed, but only if we have adequate income to do the things we enjoy.
Sometimes we find ourselves living retirement with so much less income that our quality of life seems to be reduced significantly.
That is no fun and may be very stressful too!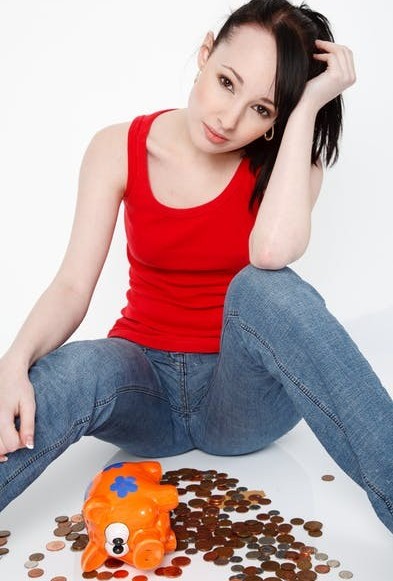 During our many years in the regular workforce, we look forward to that time when we will not have to "punch a clock", get up every day, get "dressed up" and head out in rush hour traffic to our workplace.  Then we spend the better part of our waking hours and our energy working for a boss and a company that is not ours.  Even when we are nicely compensated, this can be difficult – having to toe someone else's line when they reap the great rewards.  
I remember dreaming about the days ahead when I could sleep in when I wanted, plan my own days, and enjoy sitting out on the deck in the sun, drinking my morning coffee.  I dreamed of days when I could spend my time on my passions of reading, art creation, surfing the internet and my photography.
Maybe you daydreamed like I did.
But in my daydreams, I never thought about having to live a reduced lifestyle in my retirement.  Even with a nice pension, I've had to cut down and choose between having the things I need or want.  I was fortunate to not have to do a lot of making such choices when my husband and I were in the workforce.  However, we are both retired now and living on a much-reduced budget.  Budget – what's that?  I really never had to budget before, but now I do.
But There is An Answer to Retirement Budgeting
Many seniors have found a variety of ways to make extra money in retirement years.  Some of these are:
Part-time working a regular job (if your health permits, you can certainly find a part-time job to supplement your retirement income).
Opening your own business.  When I retired I opened my own photography studio with a friend as my business partner.  I worked in my own business for 5 years before some health issues forced me to sell out to my business partner.  Those were great years, doing what I loved. Other retirees have opened their own consulting business or other kinds of business.
Working online.  Working online is possible for many.  You can earn small amounts bydoing online surveys, transcription, crowdsourced tasks, building websites for others, tutoring online and more.
I have tried many types of online work and have found I can earn small amounts doing that, but I wanted to earn more than the $5-$10 gift cards I was getting.
I love the internet and software, so I began looking around for ways to use that love to make money.  I found and was very intrigued by affiliate marketing through blog sites.  This is where one creates a blog site and writes about something they are passionate about (called a niche); then they also write about products they like and recommend.  As part of an affiliate program with the sellers of those products, they place "affiliate links" within their written content to allow site visitors a way to click on that link and purchase that product.  The blog author receives a commission for any sales that come from their "affiliate links" but the buyer has no increase in cost.
This can be very lucrative for the blogger. Some have become millionaires even and many earn a full living doing this.  Some just make a decent supplement to their income.
This is a good solution for retired people who need a supplemental income.  How much they make is based entirely on their knowledge and energy expended working their blog sites.
Where Can You Learn How To Do This?
I've tried reading books, finding tutorials online and online classes, but the training I decided to use has turned out to be the absolute best thing I could have chosen.
Over 3 years ago I joined the Wealthy Affiliate University (WAU) and have never regretted doing so.
I've learned so much.
How to choose a niche topic I love to write about for my blog sites
How to pick and register a domain name
How to use WordPress to build my own blog sites
How to customize my WordPress themes and the design layout of my blog sites
How to create content for those sites
How to find the right "keywords" to include in my articles I write
How to find and sign up for affiliate programs
How to monetize my blog sites with affiliate links and advertising
How to attract traffic to my blog sites
How to start and manage an email list/newsletter for my blog sites to stay in touch with my site visitors
How to use tools to analyze my traffic and see how my blog sites are doing
I found the best hosting platform for my blog sites (included with my WAU membership)
How to find friends all over the world who are affiliate marketers like me and how to help each other.
And I'm still learning, as WAU is constantly updating the training to remain state-of-the-art.  I log onto the WAU community several times a day to work on my blog sites, continue my training and to visit with my WA friends in this world-wide community.  I also try to "give back" by helping new members as much as I can. But I can stop and do other things whenever I want.  (I've been doing my laundry while I've created this article and stopped to talk with my husband for a while too).
I was fortunate to have some IT and internet knowledge from my career with FDA, but there are thousands of WAU members who started with absolutely no knowledge of websites, building them, writing content, monetizing their sites and managing them.  Some of these total beginners are now making their living and have reached their financial goals by doing something they love.
And the best thing about affiliate marketing this way, is I make my own schedule, work where I want, in my pjs if I want, take breaks when I want, stop to visit with family and friends if I want and choose things I enjoy and am passionate about to write about or recommend.  I'm my own boss, my office is in my home, on my deck, on my vacation (if I use a notebook) – anywhere I can connect to the internet.  One WA member recently posted images of the different places he set up his "office" on a cruise ship – HOW AWESOME!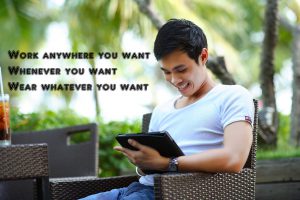 All you need to succeed is a computer, a decent internet connection, a drive to succeed and patience – along with the training available through WAU.  I pay just under $25/month for my membership and it is the best $25 I spend each month. That $25/month also includes web hosting for my 10 websites and 4 client sites that I manage and get paid to do so. The regular Premium Membership is $49/month but I figured how to get my monthly membership fee lowered through discounts.  I can show you how to do that.
If you are retired, out of work, a student, or a stay at home mom or dad, maybe this way of supplementing your income interests you.  You can find out all about WAU through a FREE trial week offer.  Over 3 years ago I signed up for the FREE TRIAL WEEK and on day 3, I knew this was for me and upgraded to a paid Premium Membership. I'm still a Premium Member now and loving it.
Comments
I love to get comments and answer your questions.  Please leave yours below.  Also, if you have enjoyed reading this article and think others might also, please share with your friends and on your social media.  Thank you for visiting my website – Shirley
NOTE:  This post includes affiliate links, which, if clicked on and a product purchased, I get a small commission (with no increase in cost to you).