Product:  Swagbucks
Website: http://www.swagbucks.com
Cost:  $0.00
Rating: 

Target Audience:  The audience for this review and for Swagbucks itself is anyone aged 13 or over who would like to make extra money from online activities using their computer.
Overview
The parent company has been in business since June, 2005 and was incorporated in California. The parent company Predege, LLC has an "A"  rating with BBB, stating the following:  Prodege, LLC has received 3.74 out of 5 stars based on 26 Customer Reviews and a BBB Rating of A.  I give it a 4-start rating because it is definitely Legitimate and you can earn money, albeit it takes a lot of time to add up.  You will for sure not get rich doing this and I found myself sitting so long at my computer, my booty was tired before I reached my Swagbuck earning goal for the day.
Description
Swagbucks touts itself as a fun "Rewards Program" where you earn "Swagbucks" and can redeem them for various gift cards and even cash via Paypal.
Swagbucks has several ways you can earn "Swagbucks" including:
Online Shopping – clicking on their listed stores and purchasing allows you to earn "bucks".  They link to many stores, including Amazon.  Amazon pays  Swagbuck on the dollar that you spend, so if you are a regular Amazon customer, you can go through Swagbucks and earn some of that money back via Swagbucks.
Searching with the Swagbucks search – going through their search box can earn you Swagbucks
You can take online surveys – they offer many online surveys of varing times and subjects.  The Swagbuck payouts are typical for surveys, small and you are often rejected.  But, yes you can earn points or Swagbucks doing these surveys.
Watching Videos – one of the easier ways to earn Swagbucks is by watching videos. Are are allowed to earn up to 150 Swagbucks a day doing this.  It does take time and sometimes you have to watch a lot of videos in a row to earn the Swagbucks.
Play online games – Swagbucks offers you the option to play some online games that you can earn their bucks playing.  Personally, I found this pretty boring and only did this when I needed just a few points left to meet my 500 goal to get a $3 amazon card.
Printing and using coupons – you can print coupons for grocery items and earn Swagbucks when you redeem them.
Effectiveness
The best deal for me as far as I can tell when redeeming swag bucks is the $5 Amazon gift card.  I would also set my goal at accumulating 500 swag bucks for the $5 Amazon Card.   I'm a frequent Amazon shopper and loved to earn and spend these gift cards.  The $5 card for 500 appeals to me.  This is still just pennies or less for your time, but I found myself adding up to 500 is fairly easily so that I could cash out for a $5 card in a couple of days.
I would logon to my computer every day and start work on the TODO list:
Take the daily poll
Do the Daily Crave where I would go through selected sites and veiw content or watch videos for a certain amount of time.
Daily Search where I use the Swagbucks search box
Daily Watch where I would watch some videos
Daily Discover where I click on different sites online to learn something new
Attempt a Gold Survey where I would attempt a survey
Deal of the Day where I would visit and read the deal of the day
Complete a Gold Survey where I would select and complete a survey.  This could take quite some time as I get rejected a lot based on my demographics
Meet a daily goal and get extra Swagbucks when I met the daily go.
Try a survey and get 1 Swagbuck for attempting it if rejected, up to a certain number of times each day
How much money can you make with Swagbucks?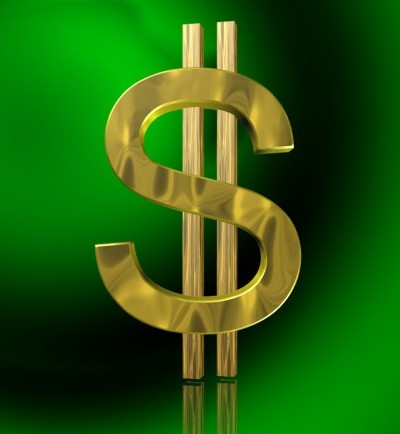 border-color: Black;
The best deals for me as far as I can tell when redeeming swag bucks are the $3 and  $5 Amazon gift card.  They cost 300 and 500 swag bucks respectively, which is $1 for 100 SBs. I order a lot from Amazon, so this is the gift card I go for most of the time.  However, you can redeem your SBs for many kinds of gift cards (Walmart, eBay, Starbucks, iTunes, and more) as well as Paypal cash.  Sometimes there are "sales" where the number of SBs to get a gift card are reduced. So you can save up your SBs and get a $25 Amazon card (or a Walmart card) for 2200 when there is a sale.
So, if I really worked at it, I could earn 500 Swagbucks (SB)  every 2 days and that would add up to 91250 SB's each year.
The Good:
You can sign up for Swagbucks free and get $30 Swagbucks for just signing up
You can definitely earn rewards from Paypal cash or various gift cards (they DO PAY – its Legit)
There are many ways to you earn Swagbucks, surveys, searching, watching movies, games.
They do have a mobile app for your smartphone
The Bad:
It takes time to earn enough SBs to redeem for rewards
You can get only 5 of the same type gift cards
The mobile app is not as good as using the Swagbucks site on a desktop or notebook.
You may get rejected for many surveys (depending on your demographics – I find that being white, female and early 60's disqualifies me for many of the surveys)
Support
Swagbucks sometimes create YouTube videos as well as in short videos on the website.
Swagbucks members can contact their customer support with questions and to ask about any issues.  There are forums on the Swagbucks site and also on Facebook and Twitter where discussions can be held with other Swagbucks members. The official Swagbucks Facebook page is here.  There are also other Facebook groups for swaggers that share codes and information.
Cost
Signing up for Swagbucks is free, so you are out nothing but your time, usually a lot of it.
In Conclusion
I give Swagbucks a 3-Star rating because it is Legit, they do pay out, but it can take up a lot of your time, especially if you get rejected for many of the surveys.
In my experience, using Swagbucks is easy, but it does use up time quickly for little reward.  But if you have time on your side, you can earn small amounts.  Going for the $5 Amazon gift cards is relatively easy for me at 500 Swagbucks (SBs)  I have earned many of these and received them fairly quickly.
It typically takes me 2 days to earn enough Swagbucks for the $5 card, using search, watching videos, and doing surveys.  Since it takes hours to earn these points, your hourly rate of earnings is very low compared to a real job.  But it is possible to earn small amounts depending on how much time you put into it.  I've read articles about how to use Swagbucks to earn over $400 a year and maybe use it for Christmas gifts which may appeal to a stay-at-home mom or day. But for me, that would take too many hours each day.
Comments
Thanks for looking at my site and coming to this page. I would also love for you to leave any questions or comments below.  I enjoy talking about my experiences online and what has worked or not worked for me. – Shirley