Worth my $$
---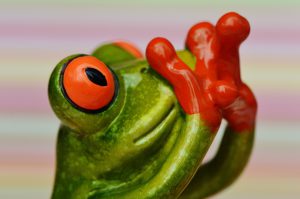 I was checking out my membership account to the Wealthy Affiliate Training and Hosting Platform today and once again I came away very happy with my investment in this online training and community.
I found out about WA from searching online for ways to earn extra cash fast in my retirement.  I've been retired since September of 2006 from a long time career (33 years) with FDA.  With my training and experience in the IT and internet field, I knew that there are many ways to earn online, even to get wealthy.  During my years of being in the regular workforce, I had little time to devote to earning extra.  I was married, a mom, and working a full-time, fast-paced job in the constantly changing IT arena.  As I neared retirement, I decided to partner with a friend and open a photography studio which became quite successful.  However, health issues forced me to sell out my share of the studio and I decided to take an early retirement offer from the FDA.  I retired at age 52, 3 years earlier than I would normally have retired as a career "govie" worker.
After retirement, I found that I still had a "need" to contribute, both to our household finances and in accomplishing something meaningful to society.  I tried volunteering, at church and in the community with some success.  But that was not enough for me.  I'm a perpetual learner, always wanting to learn about the many fascinating subjects that interest me.  I found myself signing up for several online classes and enjoying them.  I am a prolific reader, a photographer and an artist (using both traditional and digital mediums).  I would sign up for classes on things that I was interested in, some that just peaked my interest to learn about a new subject even.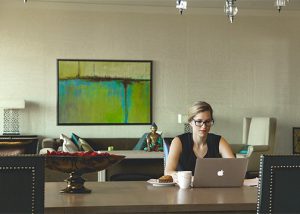 Since online training and learning is one of my interests, I began to wonder if I could "work" online.  I tried several online job models that I learned were not SCAMS – there are SO MANY SCAMS online and it is very hard to determine what offers are legit.
The ones I tried worked (surveys, fund sourcing tasks, transcription tasks, etc) but I could not make more than a few bucks and it required hours and hours per day to even earn a very small amount.
There were lots of companies that would charge you to "show you how to make money",  but I resisted signing up because I thought they were scams and of course I've learned since that many were and still are.
I was not opposed to paying for training if it is good and legit, so I researched and researched.  This went on for several years.  Then, in the fall of 2014, I found out about the Wealthy Affiliate Training online.  I did lots of research and realized that I could sign up for the FREE "Starter Membership offer".  I would have seven days to "try out" access to the site and learn what it was all about without any cost to me.  I could even start the training.
After my trial week, I could decide whether to upgrade to Premium Membership.  I found it to be an awesome community of other individuals determined to make money online for various reasons.  I also found the training to be excellent, easy to follow, with lots of support and encouragement.
I met men and women online who were earning enough that they quit their regular jobs and just earned from their blog sites through Affiliate fees and other means they found out about from the Wealthy Affiliate training.  Some earn from Teaching or Coaching what they learned to others or selling their services to businesses. I even met a few who were what I considered "wealthy" – all because of what they learned and applied through their WA memberships.
Some had been members of WA for years, keeping up their memberships because they just wanted to help others reach their goals and to keep up with the new, upgraded training that stays "state of the art".  I found many very friendly and unselfish friends within the community.
And one of the most wonderful things about the community is that competition among members was not an issue, as they realized that the Internet is a large enough marketplace that it can support many thousands and more who want to earn successfully from online efforts.
Success Stories
I enjoy reading posts like this from PJ who joined and went Premium in 2015.  PJ posted this in July of 2016:
 "It's all starting to happen. The difference is that I changed one of my products from Amazon to another affiliate program that pays 16% rather than 6%.
That one product now pays me $57 a sale. I just took a look at the page today and there at the top was $313.
My Amazon sales for the last 30 days was around $25 so I am generously claiming $350 for the last 30 days!"
WA member "Colton" posted the following on April 22, 2015 (he also joined in Nov of 2014)
"So I've been with WA since Nov. 2014.
Things have been going GREAT and I've actually been able to quit my day job thanks to everything that WA has shown me in the past 5 months! 😀 It's going to be pretty crazy working full-time on websites at home but I'm more than ready for that experience 🙂
Upgrading to yearly is going to save me a lot of money in the years ahead that I plan on being with Wealthy Affiliate. The future is very bright for affiliate marketing and Wealthy Affiliate as a whole and I'm SUPER pumped for everything that is to come!"
Abigail posted in October of 2014:
"Hello dear friends, I am excited to say I have just had my personal best month and it is so exciting to see the steady growth I have been having since beginning this journey. This month I made $300 from three different sources and I believe I could have made more as I had some time off from doing my website and marketing.
I believe I have just entered my fifth month into this business and how amazing to see the growth already. I can see with consistency toward success, this will keep spirally upwards. I love what I am creating and the fact that people who bought through my website really gained value from it."
Eddy posted this recently in November of 2017.  Before joining WA, Eddy already had a blog site that was earning some.  He wanted to know if what he learned at WA has been of help:
"So I decided to create a new blog ….. to prove to myself I could make money in another niche applying what WA teaches. I launched my blog in March 2017 and started pumping out new content. I like reviews so I stuck with that. I also outsourced the articles because I'm too busy juggling too much already. 
Oh Snap!
To my surprise, my little blog was able to produce over $500 over the course of a few months."
Vitaliy posted this in September of 2017:
"Working from home thanks to WA has really opened up a lot of amazing opportunities for me and I love what I do. Having my own hours, choices and self-reliance falls right into my philosophy of life and work.
I can tell you that I'd be a lot more successful earlier on if I didn't make foolish and unethical mistakes, things that today I still regret but made full amends on.
if there is anything this 10 year elderly WA man can pass onto the newcomers and existing WA members, it's that:
You really need to stop distracting yourself and follow the MAIN training. I have said this like a broken record in nearly all of my blog posts here.
If I followed that training sooner, I'd have been a lot richer and wouldn't fall for mistakes that cost me everything, several times in life.
-You CAN work from home.
-You can LIVE and make GREAT money from home.
-You CAN travel and enjoy life.
And all through this awesome business and how WA shows you to infiltrate it."
Cena joined WA as a schoolboy in 2013.  He posted this in March of 2017:
"This is my WA Bootcamp result for 2017.
Jan commission – $372.76 + 172.5 + 188.03 = $733.29
Jan expenses – $97.93 outsource writer – $19 aweber
Jan earning – $626.36
Feb commission – $112.5 + $167.5 = $280
Feb expenses – $110.41 outsource write – $19 aweber 
Feb earning – $150.59
March commission – $511.5 + $188.99 = $700.49
March expenses – $62.84 outsource writer – $19 aweber
March earning – $618.65
These are my earning and expenses on affiliate marketing. It is just some figure to share with the newbies it is possible to make money online. These are passive income which one of the reviews is done back in 2015 and just doing some editing and update. 
and in August 2017, Cena posted this about just his WA referral earnings:
"I quick look back of 2017. As from January to August today. I have a total of 340 referral sign up. There only 13 conversions to premium."
My Viewpoint
I'm 63 years old and going strong, I figure if this teenager can start learning from WA as a school-boy in 2013 and having this success,  then I can at least meet my goals for earning some extra each month with the time I have in retirement.
My WA Bio
You can read my bio page from within the Wealthy Affiliates platform here.
Trying out WA for a week
Why not try it out – there is nothing to lose.
Try it out! – There's Nothing to Lose
Comments
I love to get comments and answer your questions.  Please leave yours below.  Also, if you have enjoyed reading this article and think others might also, please share with your friends and on your social media.  Thank you for visiting my website – Shirley
NOTE:  This post includes affiliate links, which, if clicked on and a product purchased, I get a small commission (with no increase in cost to you).