"Yes, I'm retired and I work also"
---
You might ask, Shirley, "why do you want to work during retirement?"
That's certainly a legitimate question.  Retirement is supposed to be when we rest from our labors and enjoy life.   I, like many, thought that retirement is the time when you are rewarded for your lifetime of hard work.  A time to take it easy.  I still think that, for the most part.
 "You might ask also,

 "do I have enough money to retire?"
Growing numbers of people in retirement live in poverty.  And, well, that is the primary reason a lot of people work in their later years – because they need the money. But that isn't my main reason to become a business owner in my 60's.  In my FDA career, I worked really hard and was an ambitious employee,  always ready to learn new skills and take on more responsibility.  This served me well and I was promoted several times during my 33-year career with the FDA (the Food and Drug Administration).  I retired with a nice pension, no debt and my husband still in the workforce as a Financial Advisor.  We were able to live comfortably and can still do so even with both of us retired.  But I do feel a need to work to supplement our retirement income and help my kids and grandkids.
But when I retired early at the age of 53, somehow I felt that I still had something to offer to society.  I spent several years opening and running my own Photography Studio and website design business and then sold it to my business partner when personal health issues began to arise and I was no longer able to physically do the work necessary for my Photography studio.
Because I really didn't feel like I was "finished" being productive, I searched online for things I could do from my chair/wheelchair.  I found many scams and ways to earn little bits of money, but nothing that paid for the amount of effort involved.   When I came across the Wealthy Affiliate Progam,  I felt like I had struck gold.  This was something I could do on my computer sitting down and also use my personal skills and intellect, and I could even make decent money doing this.
Don't understand about Affiliate Marketing, watch this brief video as Joel Comm explains simply about affiliate marketing and how you can make money from it.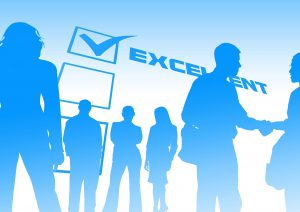 In a way, the Wealthy Affiliate Program fulfilled my need for a new identity – one in which I could still contribute to society and feel good about myself.  And it also allows me to be flexible and work around my health issues of diabetes, fibromyalgia, a blood disorder and deteriorated discs in my back.
Now, I can fill my need for accomplishment in spite of my physical limitations,  contribute to society and provide extra income for my family that I use to help my missionary daughter and my grandkids and a couple of charities that I support.
Whatever the reason you have to be earning money in retirement,  if you are in interested making money with affiliate marketing, I can vouch that working through the Wealthy Affiliate Program can help make that a reality and give you tremendous self-satisfaction in the process.
The Wealthy Affiliate University has been the answer to my dreams of bringing in extra income in retirement.  I'm finding the skills that I have learned from the WA training are definitely allowing me different ways to bring in extra income – from building websites for others to promoting various products via my affiliate blog sites.  You can read my detailed review of Wealthy Affiliate on this site.
Comments
Thanks for looking at my site and coming to this page.  I would love for you to leave any questions or comments below.
– Shirley