Will that Ship Come In?
When I was growing up, there was a common saying about:
"When My Ship Comes In"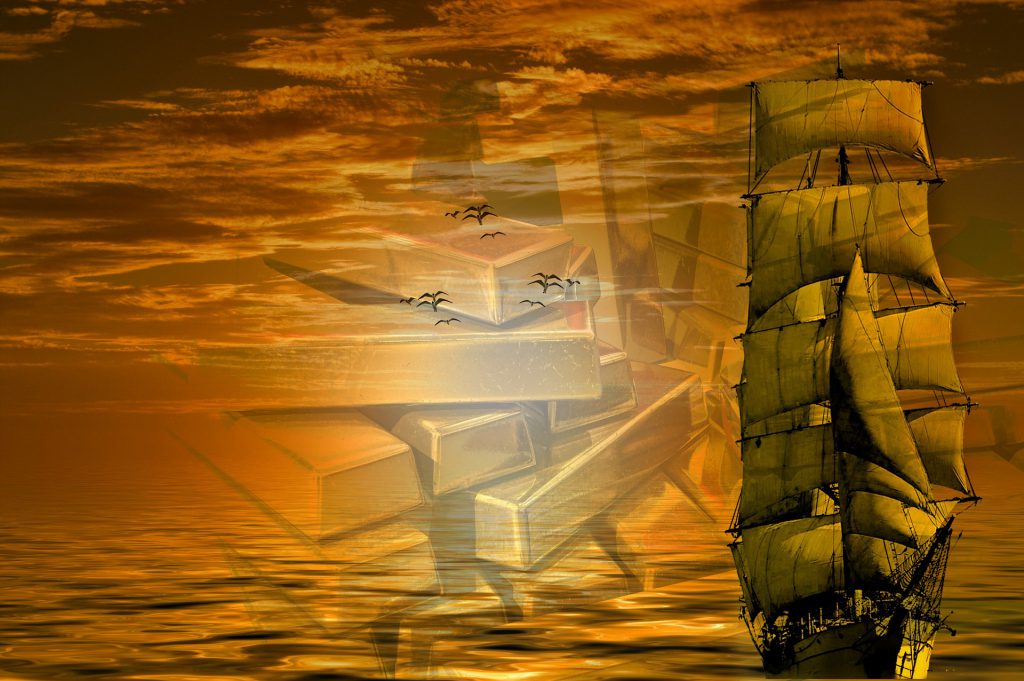 We would quote that saying around our home when there was something we desired but didn't yet have.  If mom wanted a new washing machine or one of us girls wanted a new bike or we all wanted a cool vacation, one of us would say, "Yes, we will …get that…do that ….."When My Ship Comes In".
The old saying was birthed in the 19th century England when the success or failure of sailing ships to bring in a profitable cargo, would mean the prosperity or the ruin of a family's fortune.  Thus, one would tell creditors that payment would be made when "my ship comes in".
The saying has come to mean the hope or dream of receiving wealth at some point.  After all, whom of us would not like to be wealthy during our lifetime.  Especially during our retirement years.  We spend years and years of our early lives learning and working hard so that one golden day, we can retire and enjoy our lives, basking in the glow of success and financial freedom.
But maybe that has
NOT BEEN YOUR EXPERIENCE!
Sometimes our plans for retirement just do not come together and we find ourselves going through our days living below the standard we had hoped to be living at this point in our lives.
I recently read this statement by the Center for Retirement Research which uses Federal Reserve data as the basis for its National Retirement Risk Index. This index measures the likelihood of households to achieve the same standard of living in retirement as they had while working.
"Their analysis found that about half of American households will be unable to maintain their standard of living in retirement. This will mean a series of trade-offs at best and sacrifices at worst. It's one thing to accept a slightly reduced standard of living—say, to be forced to downsize to an apartment when you'd rather remain in the family home. It's quite another to have to choose between keeping the lights on and buying medicine or food."
I am now in my golden years and enjoying retirement with my husband who is also retired.  Like many of you, my husband and I worked very hard during our careers and raising our family and we hope to spend many years together enjoying ourselves.  We both had careers in fields that required education and consistent learning to keep up and be successful.  We were careful with our spending and thanks to my wise Financial Advisor spouse, we were able to retire with savings and little debt.
But even with our frugality, our standard of living is less than what we enjoyed during our years in the workforce. Like others, perhaps yourself, we want to be able to travel, help our kids, and enjoy these years together without financial pressure.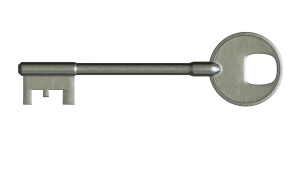 That is why I was so happy to discover a way that I can help supplement our income in retirement.  I found the Wealthy Affiliate Training Platform and its wonderful community of members. This is the KEY I was looking for to add to my income and keep my mind busy and learning in my spare time.  I can work 3 hours or 30 hours each week on my websites and fit everything into my and my husband's schedules and I know that I will eventually achieve my goal of affiliate marketing success.
What is Wealthy Affiliate all about?
Wealthy Affiliate is a training community where you can learn how to start your own website/business online. It goes beyond just a training ebook or video but it has a very lively and vibrant community where you can get help, support, and encouragement. Wealthy Affiliate also provides tools for you to help you succeed such as:
Free websites (2 for starter members)

Free hosting services for up to 25 websites (as a premium member)

Keyword tool (for finding great keywords)

Rapid writer (for you to track your keyword density)

Its own Affiliate program
In Wealthy Affiliate, there are 4 main training areas:
Certification Courses (5 levels with about 10 lessons each)

Affiliate Bootcamp (7 levels with about 10 lessons each)

Live Video Classes (conducted every Friday/Saturday live + recordings)

Classrooms (broken down into different topics like SEO, PPC, WordPress…)
The training style is video based along with text instructions to help you through the training. At the end of each lesson, you are presented with checklists to guide you on the tasks to complete  the lesson.
Does it work?
You want to ask, does this work, do people really make money doing this?
The answer is both.
Yes, they do
AND
Yes, they do if they follow the training and put in the work.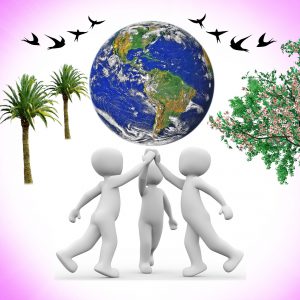 WA is definitely NOT a GET RICH QUICK SCHEME.  It is a legitimate training program – in fact, the best affiliate training program around; where many members have achieved their financial goals and are living the life of their dreams because they have successfully guided their ship into the harbor.
When You sign up for the FREE STARTER MEMBERSHIP, you will have free access to the site for 7 days.  During that week, please search in the search box with the following words and read some of the posts about success and reaching goals:
my success
reached my goal
quit my job
progress
doubled my income
success story
You can read many, many success stories about members who are reaching their financial goals and some who have exceeded what they had dreamed about.
For instance, Robert posted this on his blog after six months of membership:
WAS THE FIRST 6 MONTHS WORTH IT?
Yes! Every penny of it! If I didn't feel this way back in November I wouldn't have paid a full year membership here at WA. This is where I want to be. True I am not as visible every day as I used to be but WA is my second family and I'm here for the long haul.
And before you start wondering how I cannot be as visible and yet still create and post this blog, I wrote this blog post prior to February 5th so I could just post it in the morning before going to my job. – Thank you, Kyle & Carson, and to the rest of the WA Community for making my first 6 months a blast!
Brandilyn posted this last year
Exciting News! Left My Job!
I have been able to leave my "job", and focus on my business full-time!
I went from a nervous tech, thinking that I may not get much work – due to the fact that I am completely self-taught; to a top IT Professional.
I got my first client, and then they just flooded in! Word of mouth really is something.
I did such a great job setting up his entire system; that he referred me to others, and so on and so forth! I started to get such great reviews that business is booming! I am making enough now that I can actually leave my '9 to 5'!
Thank you, WA for pointing me in the right direction! Without your awesome tutorials and supportive community; it may have taken me a lot longer to learn what is needed to run an online business.
Baugeste posted this in 2014
My dream life is in sight, thanks to wealthy affiliate
Upon joining Wealthy Affiliate, I was given the opportunity to create two free websites. Some of the things that I am most proud of since joining Wealth Affiliate are building my website for which I purchased my own domain name. creating content on my existing five pages and my two blog posts.
My website is http://gettingrichwithberenice.com. Three days after publishing my site, I ranked first in Google for my keywords (bye bye to get rich quick scam). I must admit that I could not have accomplished this without the help of the entire Wealthy Affiliate community.
I subsequently successfully linked my Google Plus account to my website. I am now the Administrator of my site. Wow! I have accomplished so much here at Wealthy Affiliate. The life of abundance that I have dreamed of for so many years, I can confidently say is now in sight.
Never in my wildest dream would I have ever thought that one day I would actually come across a site which offers such amazing opportunities to people who are looking to make money on the internet. Thank you Wealthy Affiliate! The community is amazing, the live chat is awesome always willing to assist members who need help.
Scott posted this in December 2015
How I Made Almost $2,000 Over Black Friday Weekend
How I Managed To Get So Many Black Friday Sales
Many of you know that I'm following the BootCamp training and that I promote WA on my website, which has been live now for over 3 years. When I first started here, I didn't really do much with it at first, but that quickly changed. As many of you know I made my first sale in May 2013. Read more about that here. https://my.wealthyaffiliate.com/scottdogg187/blog/…
I currently have a pretty good amount of premium members as it is, so there wasn't much extra work I had to put in to make these sales.
Lou posted this in December 2010
First $500 day
I've been Wealthy affiliate since 4/2009 and I have to give credit where credit is due, Kyle & Carson do a fantastic job adding killer content to the WA community
and Jay TOO!
I just earned my first $500.00  managing a marketing campaign for a friend of mines local small business
I had him ranked for his keywords on Google's second page in three days, with a little more tweeting I should have on the first page within another day or two.
And, I have to say, the Webinars that Jay's been serving up have been a tremendous help in my accomplishments.
Taku posted this in 2011
3rd $1000 month/Girdwood Ski Trip
This March is now my 3rd $1000 month. I still can't believe it but it is possible. I am so, so happy and really look forward to increasing my business and spending more time with the family. I mean what better way to celebrate than to be at a beautiful mountain and enjoying the 40F degree weather while making money.
Please, everyone, understand it is possible. I wanted to post a few pics from my ski trip and hopefully inspire a few people to keep on writing, posting, blogging whatever you have going on and remember that we are trying to help people…..
Veronica posted this in November 2016
9 Years with WA
9 years… Yes, that's how long I've been a member of this great community.
My driving force 9 years ago, is the same driving force I have today…
My kids
Back then it was just my son, now we have a daughter as well.
The kids have been very "involved" in my business. They sat on my lap, the little one still does on occasion, and "helped" with keyword research, website design, content creation… you name it.
They are literally growing up alongside my business, with WA being one of the cornerstones. Wealthy Affiliate is just as familiar to my kids as YouTube or SpongeBob :).
One of the greatest gifts I can give my kids is to show them that following your heart and dreams is worth it.
Labman posted this in August 2016
6 Years with WA
What Has WA done for me
When I started, I had never created a site. WordPress was still in its infancy.
My first site was for the main trainer where I ended up training dogs on a volunteer basis. The original site was unusable and built in html. I converted it to WordPress. Not a small task for a newbie.
With each site that I have put together, I learned a bit more. Eventually, I was confident enough to work for paying clients. I have done several sites now for others. For some, I'm on a maintenance retainer and now need to do very little to keep them up to date and adjust the sites as they need. I'm the go-to guy.
Through the training here at WA I am now in business for myself.
Marcus posted this in November of 2016
My 10 YEAR Wealthy Affiliate report!
OMG…
I cannot believe that I'm sat here today writing a post to celebrate being a WA member for a DECADE! I even have a badge to prove it 🙂
……
Due to my lack of potential in the offline world, I was 100% focused on trying to quit my job when I joined WA.
In a strange way, the fact that I was earning a low wage in my 9-5 job at the time actually made it seem more possible.
But I still had to put in a LOT of effort to make it happen.
I made a conscious decision to forget all about all of the shady ways to make money online. It was time to focus 100% on the WA process.
It took time, considerable effort and determination. But it HAPPENED!
Looking back, this achievement came down to just 2 things:
Putting my faith in the WA training.
Taking action on what I had learned.
I guess the keyword here is…"commitment".
COMMIT to completing the training and COMMIT to actually doing what you learn. Then things start to happen.
And they surely did!
…..
So, 10 years is a LONG time to be a Wealthy Affiliate member. I'm very proud of that fact!
Today I want to take some time to give you an idea of how this amazing community has transformed life for me and my family.
Let me take a step back in time.
Back in 2006, I was in a difficult situation.
I worked on the production line at a local factory making furniture. It wasn't the worst job in the world, but It definitely wasn't the greatest.
I was stuck in the loop of working every hour possible yet still unable to earn enough to provide for my family.
It was a consequence of my education. I underachieved at school and couldn't get a well-paid job.
At 36 years old, I was getting close to the point of fully locking in as a 9-5 slave for the rest of my working days. This was a situation that I had to change…for the good of my family.
And so I turned to the Internet…
I made some money, but nowhere near the amounts that the Guru's were saying was possible.
I was spending ALL my spare time trying to crack the online world. I also had a serious case of 'S.O.S' (shiny object syndrome) and was spending more money than I was making. It became a major problem.
Then, somehow, I discovered Wealthy Affiliate.
I can still remember the day I joined.
My wife made me promise her that if it didn't work, it would be the last time I spend any money chasing my online dream.
I gave her my word and so my WA journey began.
Looking back over the last decade here in WA, I can think of so many amazing things that have happened.
….
Yet when I did quit my job, my relationship with my wife and children was completely transformed.
Suddenly, trying to find "quality time" was not a problem.
I got to be a 'hands-on-stay-at-home' Dad. It has since become one of the most rewarding and unexpectedly positive consequences of my 10 years here at WA!
Not only did our children benefit, my wife did too.
Her workload around the home decreased. This gave her time to plan and achieve her own personal career goals.
It was a Win/Win/Win situation!
Alex posted this in April 2017
$2,000 Per Day Through My Website Yesterday
This is the highest commission per day ever since I started my affiliate marketing website. $2,000 was generated from a few affiliate programs and my highest commission came from e-wallets such as Magnr.
There is no secret to how I managed to make that amount of commission. Just like you (premium members), I went through the same training here at Wealthy Affiliate.
Yes, affiliate marketing is not a quick-money scheme and it is a real deal. As long as you take actions, be patient and most importantly, stop thinking, you can also accomplish your financial goals.
Bithiel posted this in January 2017
December 2016 – $8968
A while ago I posted about earning $5K in a month through a single niche site, that site has continued earning and generated just shy of $9K throughout December 2016.
Carol posted this in December 2016
Yay! S$10,143.80 Sale – Another Google Adwords Campaign Success!
Sometimes we just don't know how fortunate we are at Wealthy Affiliate … I find myself learning so much during my 2-year stay here, lol. 🙂
In October, I shared my awesome success with my Google Adwords campaign:
https://my.wealthyaffiliate.com/jewelcarol/blog/ya…
Today, I would like to share my wonderful success again … I have targeted 8 keywords with a budget of S$150 monthly and I am so pleased to report:
My December sales using Google Adwords campaign: S$10,143.80 (3 sales)
Total spending on Google Adwords for Dec 1- Dec 15: $82.93 for 72 clicks, CTR 2.43%
These are just a very few of the 100's, of success stories you can read within the WA Community forum.  You notice many have been Premium members of WA for years.  I can attest that it is very hard to give up your WA Membership because it is so worth it and the training is continually updated along with the hosting platform.
Maybe you've been looking for a way to supplement your retirement income or just have extra income while still in the regular workforce.
Maybe you dream about
Your Ship Coming In
The starter membership for the WA training is FREE.  You get a FREE week-long trial so you can see just what is provided through Wealthy Affiliates.
You can decide at any time to become a paying PREMIUM member.  ( I did on day 3 of my trial week back in August of 2014, because I was so impressed with the training and the community).
If you decide to upgrade to PREMIUM MEMBERSHIP, your first month costs $19 and subsequent months cost $49/month.  You can reduce that monthly amount to around $30/month by choosing to pay a year in advance.  But often Kyle and Carson will offer a great deal on Black Friday which allows you to lock in a $25/month membership.  I did that last year and I'm so happy.
Here's a nice chart of what's included in the memberships:

Are You Ready To
REACH FOR YOUR DREAMS?
Comments
I enjoy receiving and reading your comments and questions.  Please leave them below. – Shirley
Note:  There may be some affiliate links within this post if clicked on and a purchase made will earn me a small commission, with no increase in cost t