How to Monetize Your Site?
---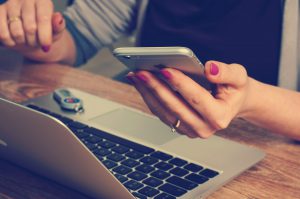 An Affiliate Program is a Progam that allows people like me (and potentially you) to join them (as in affiliating with them) to promote and sell the product(s) of a Merchant or Vendors business.  If you are a blogger and have lots of great content and many site visitors, you can take advantage of the popularity of your blog site or website, to earn money via Affiliate Programs.  An Affiliate Program is a program that allows people like me (and potentially you) to join them (as in affiliating with them) to promote and sell the product(s) of a Merchant or Vendors business.
On many websites and blogs, you will find links to recommended products and services – these are called "affiliate links."  When a site visitor clicks on an affiliate link located on a blog or website to research or purchase an item, the visitor may decide to buy the item from the seller directly.  Amazon and/or other companies pay the original blog or website owner a small commission or other compensation for promoting their website or products through their company Online affiliate programs. Prices are exactly the same for your site visitor if their purchase is through an affiliate link or a non-affiliate link.  They will not pay more by clicking through to the link.
In this instance you, the blogger or website owner are basically advertising for the company selling the product and thus are able to earn a commission as an advertiser on products sold through the link on your website. This is one way you can make money from your blog or website.
I use two main types of online affiliate programs:
1.  Company Specific Affiliate programs:
When a blogger like myself wants to be able to promote products from companies like Amazon, they must apply to be an Amazon Affiliate or as Amazon calls us "Amazon Associates".  Once approved, a blogger can promote any physical product that Amazon offers and some digital ones and create links to that product on Amazon.
These "affiliate links" to an Amazon product (which includes a special code for your assigned affiliate identification embedded in the link), when clicked, takes your site visitor to the Amazon site and if they put an item in their "shopping cart" through that link within 24 hours of clicking the link, the blogger gets a small percentage of the sale. Amazon links are not "pay per click", so an item must be purchased, even go to Amazon but do not purchase that particular item, yet stay on Amazon and purchase something else, the affiliate, like myself will get a commission on that sale.
There are many other companies that have their own independent company affiliate programs you can apply to, or you can apply to Affiliate Networks which I will explain now.
2.  Affiliate Networks
Some Merchants have their own independent online affiliate programs, but most are found in Affiliate Networks (Networks that have arrangements with many merchants to handle the affiliate process and program as part of a group).  They handle the details and the payments for the different vendors and offer them to people like us who want to promote products on our websites and hopefully receive commissions.  The ones I have had favorable experiences with are listed below:
1.  Amazon Associates has perhaps the most popular and well-known Affiliate Program.   The program is called Amazon Associates.  The commissions are not huge but they offer so many products and have so many customers that you can certainly make money with their program. Once you apply for their Affiliate Program and get accepted. You have 180 days to make at least 3 sales or your account is deactivated.  If that happens, you can work on more traffic and then apply again, but you will have to redo all the affiliate links.  Many, many online businesspeople use the Amazon Affiliate Program and do well, especially if their site gets a good deal of traffic. The commison rate is fairly low and not paid on digital products (like ebooks) at all.  But there are thousands of products you can choose to promote. Amazon Associates offers several tools to help you create your referral links.
2.  Rakuten Marketing (formerly LinkShare) is a very well-trusted network with hundreds of individual merchants you can affiliate with. Its based out of Japan and has been regarded as a top Affiliate Network for some time now since its founding in 1997. They offer a wide variety of affiliate networks to apply to.  Payment is made by direct deposit or check.  Unfortunately there no option for being paid via PayPal.
3.  ClickBank.  Clickbank is an online retailer that promotes both physical and digital products.  It is a subsidiary of Keynetics Inc.;  its headquarters are in Iowa and it has been around since 1998 and serves over 6 million clients world-wide. ClickBank acts as a middleman between creators of products and affiliate marketers who promote and sell these products for commissions.  It handles payments and a lot of customer service issues.  In 2011 it was offering over 46k products through its network.
ClickBank provides a nice instructional overview of how to succeed as an affiliate with a list of steps to take.  There is also Clickbank University where you can pay a monthly fee for access.
4.  Udemy.  Udemy is an online training site, offering online sources on most anything you can imagine.  You can apply to join their affiliate program which is part of the Ratuken Affiliate Network.  I've had some success with targeting certain audiences with this online training, especially when course discounts are offered.  I have taken over 40 of their online courses myself and can recommend them. They usually pay me 20% commission from my site visitors signing up for courses through my affiliate links.
4.  ShareaSale is another Affiliate Network offering for vendors and affiliate marketers.  It is based out of Chicago and has been in business for 17 years.  It has an A+ BBB rating with no complaints to date.  Joining Shareasale is free for affiliates and cost $550 one time access fee plus a $100 deposit for merchants.  Shareasale has over 4,000 merchant programs in its network.   Shareasale also offers affiliate marketing classes, monthly webinars, and newsletters for its affiliate marketers.
Succeeding in your Affiliate Marketing Business
Some new affiliate marketers may think it is just about creating a website and adding some links and they will find success.  However, it doesn't just happen like that — its actually hard work and takes plenty of time to get an affiliate website up, optimized and monetized so that you start earning commissions.   According to Three Ladders Marketing, only 0.6% of affiliate marketers surveyed have been in the game since 2013.  So stying strong and being persistent until you actually achieve success is a requirement for success.
Following are the most important things you should do to achieve success:
1.  Selecting the right niche (or topic) for your website.
2.  Choosing a good affiliate program or network
3.  The ability to draw traffic to your website and generate trust in your site visitors with your content and your interaction.
4.  Create interesting and informative content (quality content) on a regular basis.  It is very important to create quality content, not just quantity.  You may have a great goal of publishing 3 articles each week, but not only do you need to create 3 articles, but they need to be good articles, providing lots of benefits and help to your site visitors.   One of the best ways to do this is to figure out what your site visitors have questions about and then write your content to answer those questions.  This will help your visitors to learn to trust you.  When they trust you, they will be back over and over to learn more from you. This is called "becoming an authority."
What else is required of Affiliate Marketers?
In 2015, the Federal Trade Commission released their new rules for Disclosure Compliance. These rules are set in place to ensure that readers or viewers of web media (blogs, Youtube videos, etc.) know if the blogger/presenter is sponsored, endorsed, or partnered with a different company. In blog terms, the readers need to know if the blogger is making money by sharing a link or product.
A statement similar to this is required by law, to avoid being fined.
In compliance with the FTC guidelines, please assume the following about links and posts on this site:  Any/all of the links earningmoneyinretirement.com are affiliate links of which I receive a small compensation from sales of certain items.
You can read more about creating Affiliate Disclaimer Statements here.
Comments
I love to get comments and questions.  Feel free to use the comment form below. – Shirley